Turning your Passion into a Profession with Cameron Reynolds
If you are creative, motivated, and dreaming of calling the shots, this interview is for you! We sat down with professional photographer, Cameron Reynolds, to hear how she started her own business and grew it into a full-time profession to support her family. You might recognize her style, because she happens to take all of the product photos for Greenleaf!
I love getting to work with creative people and seeing other businesses thrive as a result of my photography, even if that's just a small part of the success of others.
— Cameron Reynolds
---
1. If someone asked you, who is Cameron Reynolds, what would you say? How would you describe yourself?
I'm a believer, a friend, wife, soon-to-be mama, and a photographer who loves helping creative brands reach their full potential through imagery that tells a story and showcases their products, brands, and companies in the best light possible. I love getting to work with creative people and seeing other businesses thrive as a result of my photography, even if that's just a small part of the success of others. I'm so thankful that that Lord has blessed my business in a way that has allowed me to work for myself for so many years and give Him the credit for any success I've had.
2. What is the name of your business and where are you located?
Cameron Reynolds Photography, based in Greenville, SC.
3. What was your process in deciding you wanted to run your own business, and how did you get started?
I was working for a magazine in Charleston when I got engaged, and we decided to move to Greenville after our wedding. I'd felt a pull to dive into my own business and had a desire to try my hand at full-time photography since doing it as part of my role at the magazine. Moving to Greenville felt like a natural time to start my business rather than searching for another creative job. My husband was and still is super supportive and encouraged me a ton in those early months as I started out. I'm so thankful he did!
4. What is your favorite part of working for yourself? What would you say is the most difficult part of being an entrepreneur?
I really value the flexibility I have with my schedule and am so thankful that I can work from home too. The most difficult part is the continual pressure to bring new business in and maintain a certain level of income to sustain my business and lifestyle that I want. It's all worth it to be able to work for myself, though!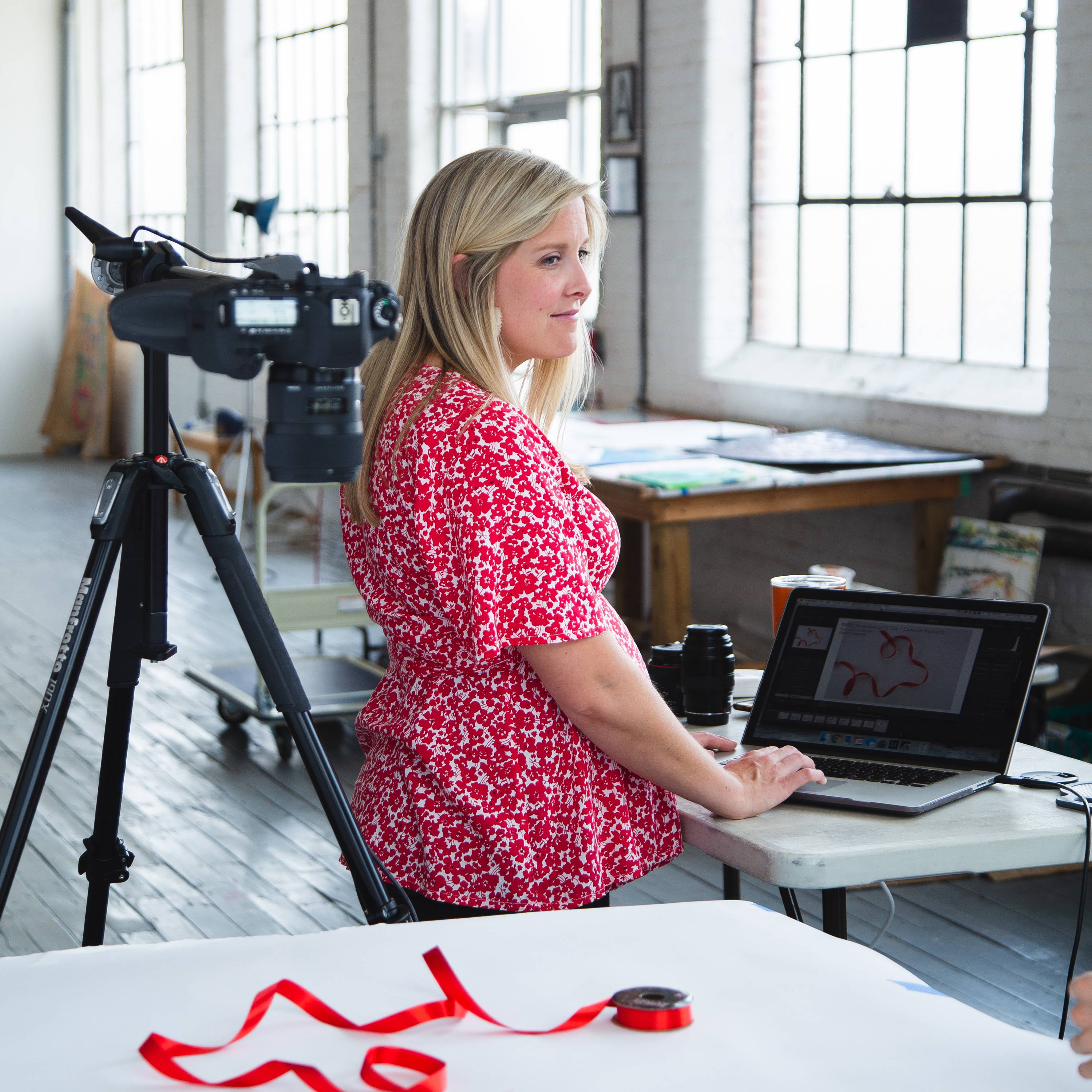 5. What are some of the most helpful things you've learned since starting your business that have helped you succeed?
Surround yourself with people who are experts at what you don't do well…for example, accounting! I hired a CPA early on and have recently found someone locally that I love and is a great resource because he specializes in accounting for small, creative businesses. It's so helpful to have someone I trust to turn to with questions about numbers, taxes, and overall business finances. He's extremely patient and has been such a helpful resource in the last year to make my business more efficient and viable long-term.
5. How do you balance the demands of all your roles- work, mom, friend, wife, etc?
I'm not sure if I balance these roles super well but I do try to have set work/office hours and have intentionally made my office into a place where I only do work. I don't hang out in there or do anything else in there other than work and that helps me get into and out of work mode easily.
I also try to schedule time with friends and family (meals, walking with a friend, etc) during the week to make sure I'm getting some time away from work.
If I wasn't careful, I could go days in my office without seeing anyone but my husband and that wouldn't be healthy. I've caught myself doing that in the past, and it's not a pretty sight! It's nice to look at the calendar for the week and see dedicated time to connect with people and get out of the office.
Not sure how balancing mom life will go yet…I'll have to get back to you on that one after October!
6. You have a baby on the way- so exciting! What does maternity leave look like for a business owner?
I'm having my baby mid-October so it was pretty easy to decide to take "maternity leave" through the holidays since that seems like an appropriate amount of time to take "off." I'm not sure exactly how it will look since this is my first baby but I can foresee myself checking in with my business, answering emails, and booking/planning for the new year during maternity leave, but won't be booking any shoots for late fall. I don't think I can totally turn it off since my office is in my house but I am going to try to set it up so that I don't feel too much pressure to work, at least during those first few weeks. We'll see how that goes!
7. Are there any tools that you stand by for business or daily life?
I have several things I use daily but one that has helped me run my business smoothly is my workflow software - it keeps me on track with current jobs, helps with invoicing, and gives me an overall picture of how my business is doing. Also, my camera and editing software are things I use daily, obviously.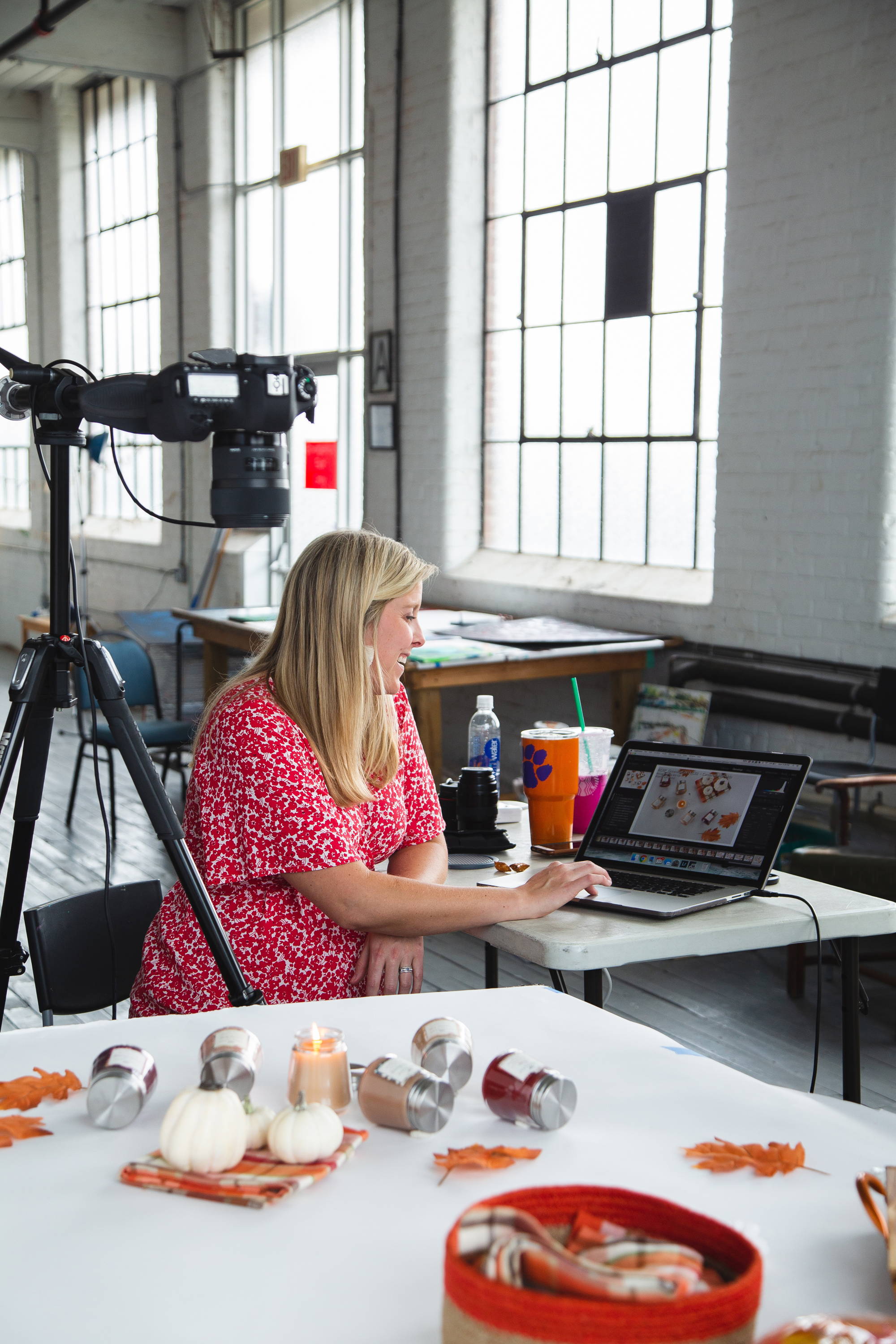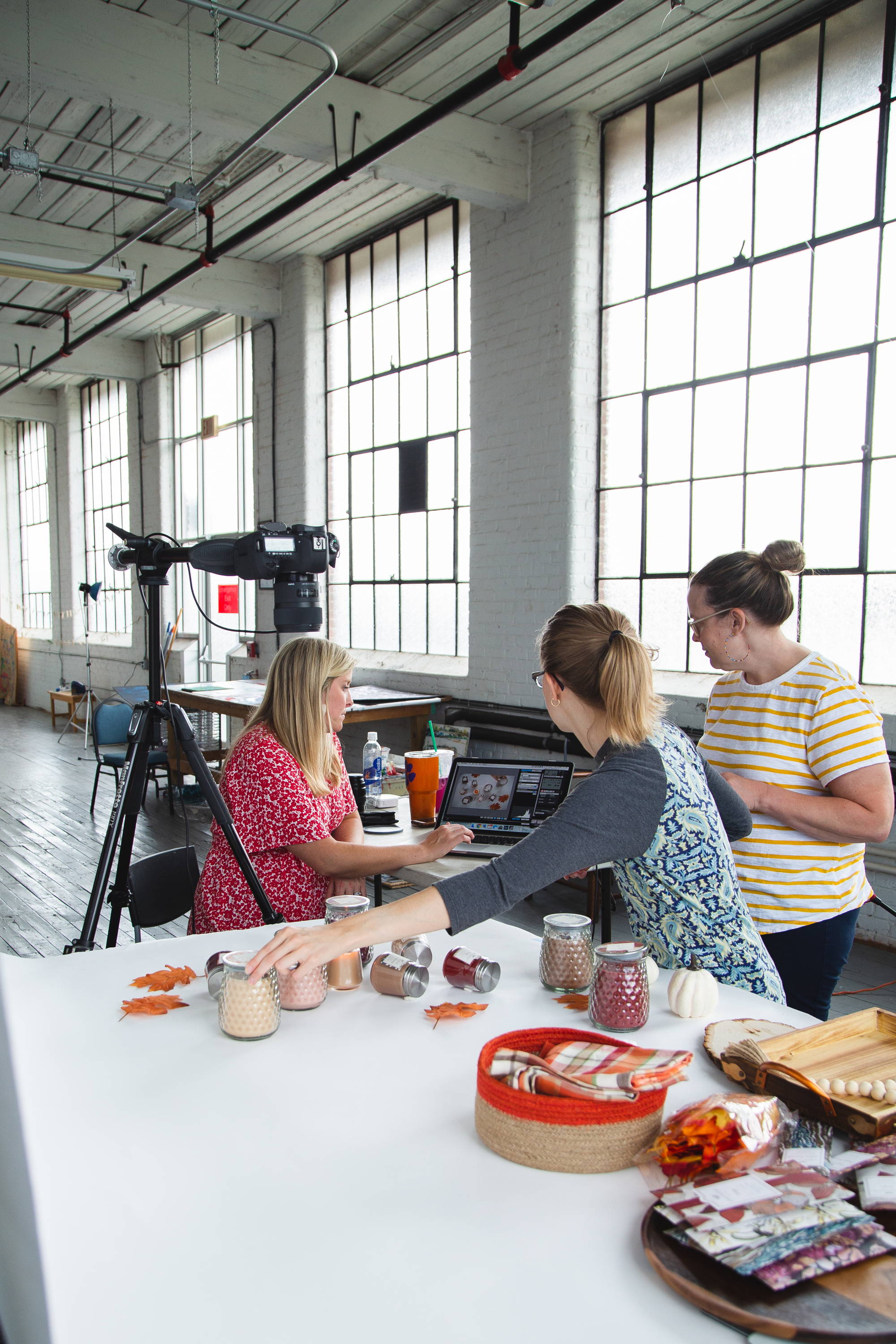 8. What would be your advice to a woman who's thinking about starting a business?
Do your research, crunch the numbers and keep your day job as long as possible before diving full force into your new venture. Any extra income helps at the beginning and makes it feel a little less risky. On the other hand, diving in with everything you have gives a certain level of motivation to make it work if you're all in, which is what I did. My situation allowed for that because of our timely move to Greenville. If I had stayed in Charleston with a full time day job, it would have been nice to start my photography biz on the side with the buffer of a set salary to support me. It may not have taken off so quickly but I probably would have felt a lot less pressure to get it jump started so quickly. There's not one single right way to start a business!
9. What's your best advice for new moms?
This is a hard one since I don't have a little one in the house quite yet! I can say that pregnancy has been a great learning experience and has challenged me to think more broadly about my business and plan for the future in a way that I haven't had to do before. I've had to plan a little further in advance than I normally do and take a little extra time for myself during the days when the exhaustion of pregnancy has gotten the best of me. It's been positive to learn how to take care of myself while running a physically demanding business, something I haven't done a great job of in the past.
---