The Meaning of Fashion | NYFW with Yuna Yang
As we enter a new decade and conversations about vision are a hot topic, it's always a good practice personally and professionally to reflect on where you have been as it often shapes where you would like to go. As a brand, we are so honored by the relationships and partnerships we have built over the last decade. We value each and every one, and we would not be the Greenleaf we are today without the imprints those partners have made. Today, we are so honored to continue the conversation with one of our valued New York Fashion Week partners, Yuna Yang. As a Manhattan-based fashion designer, artist and educator, she has taken the world by storm with her talent, sweet spirit and courageous activism. Our partnership has blossomed over the past years, and it has been a delight to see the growth and impact Yuna Yang is continuing to bring about in a new decade. Here's to kicking off a new decade together!
I hope that the next 10 years will not only represent and share the interests and visions of social problems that I have presented over the past decade, but will also enable me to actively participate and develop brands into activities that can help society.
— Yuna Yang
---
1. What are your visions for 2020 as we start a new year and a new decade for the brand?
Yuna Yang: Ten years have passed since YUNA YANG debuted at New York Fashion Week. Over the last decade, Yuna Yang has presented several different challenges. However, during that time, the brand has not wavered from its original vision. It was hard to keep in view of margins and profits, such as working with local workshops, using products from textile companies with the best qualities, and producing products in a way that would not harm the environment. The next decade will be focused on opening new markets to meet more customers, while keeping the values that have been maintained so far. I would like to focus on areas where I can communicate and share brand value rather than increase size. I also hope that we can do more things to improve education for the next generation that our brand values.
2. What has the last decade taught you that you think will impact the future for the brand?
Yuna Yang: Over the past decade, I have decided on the concept of the collection, developed the design, and always thought about the basic meaning of fashion. Fashion, as a culture and movement that represents the present age, focuses on thinking about and sharing important issues in our society as fashion designers. For example, the 2016 Fall/Winter season collection expresses the inter-Korean conflict in my home country of South Korea using the concept of "Peace," the 2017 Spring/Summer collection deals with women and immigrants, and the 2018 Spring/Summer collection, which aims to raise awareness of "environmental problems." I hope that the next 10 years will not only represent and share the interests and visions of social problems that I have presented over the past decade, but will also enable me to actively participate and develop brands into activities that can help society.
3. As you glance to the history of the Greenleaf and Yuna Yang partnership as both brands have evolved but still remain partners, what do you attribute to that longevity?
Yuna Yang: Greenleaf and Yuna Yang are brands that share the same vision. Greenleaf is a brand that produces all of its products in South Carolina. The brand supports women and creates products geared towards women. Also, as you can see on Greenleaf's website and social media platforms, each month new concepts and conversations about various social issues are introduced to allow us to consider how to make the world better, which shares the same vision as YUNA YANG. Seven years have already passed since YY collaborated with Greenleaf. I am always grateful to Greenleaf for working together year after year and empathizing with our vision. Our clients and press always mention the high quality of the Greenleaf products. Personally, I am a fan of Greenleaf. I even light my Greenleaf candles and fall asleep after a stressful day.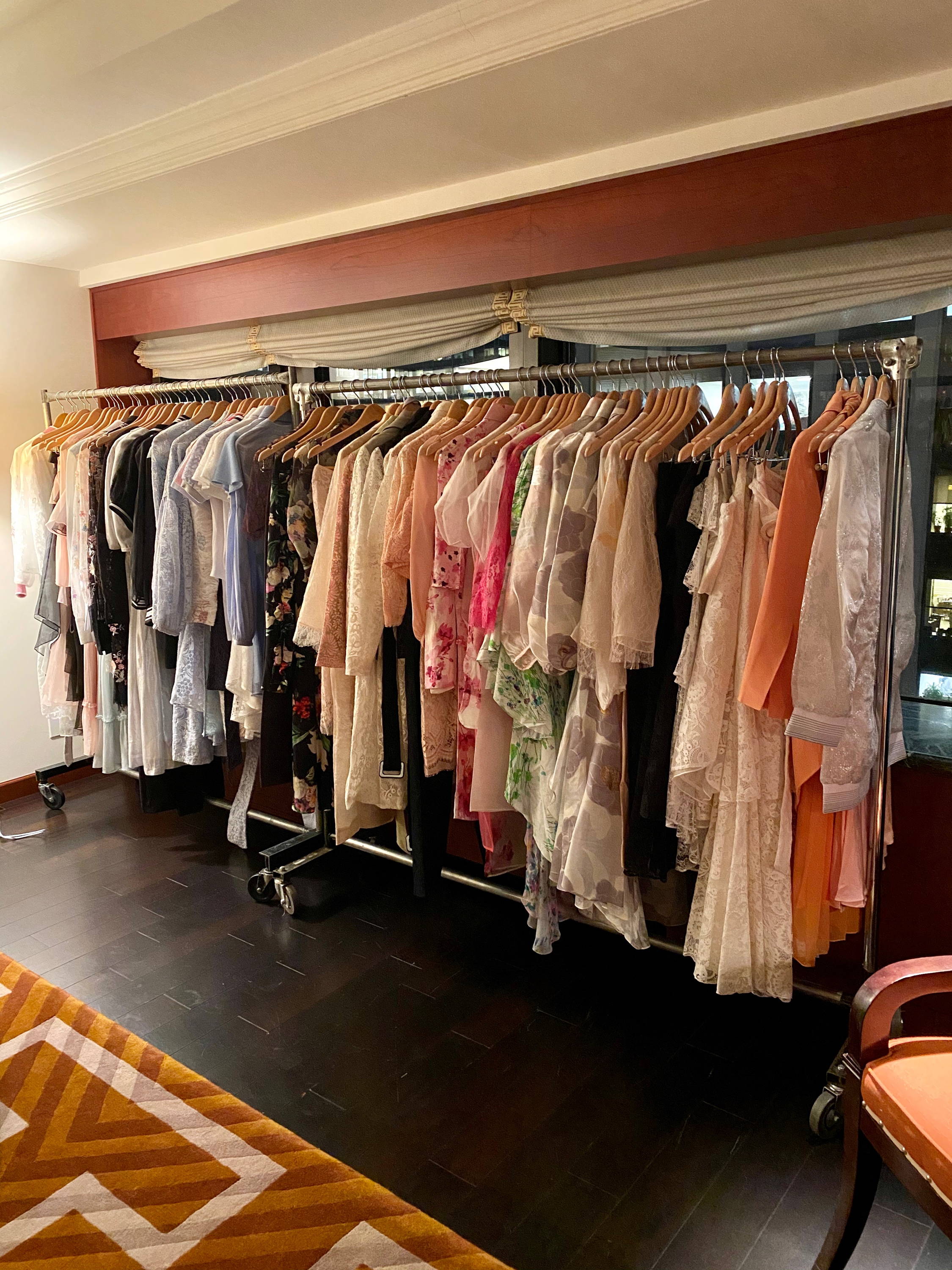 4. What is your inspiration for the new season?
Yuna Yang: Symbiosis.
5. How do you see fragrance and fashion influencing each other?
Yuna Yang: Historically, fashion and fragrance are inseparable. Chanel's No. 5, Dior's J'Adore, and several others played a major role in spreading the fashion brand identity. The scent of Greenleaf, which pursues naturalism, is helping to introduce the concept of YUNA YANG.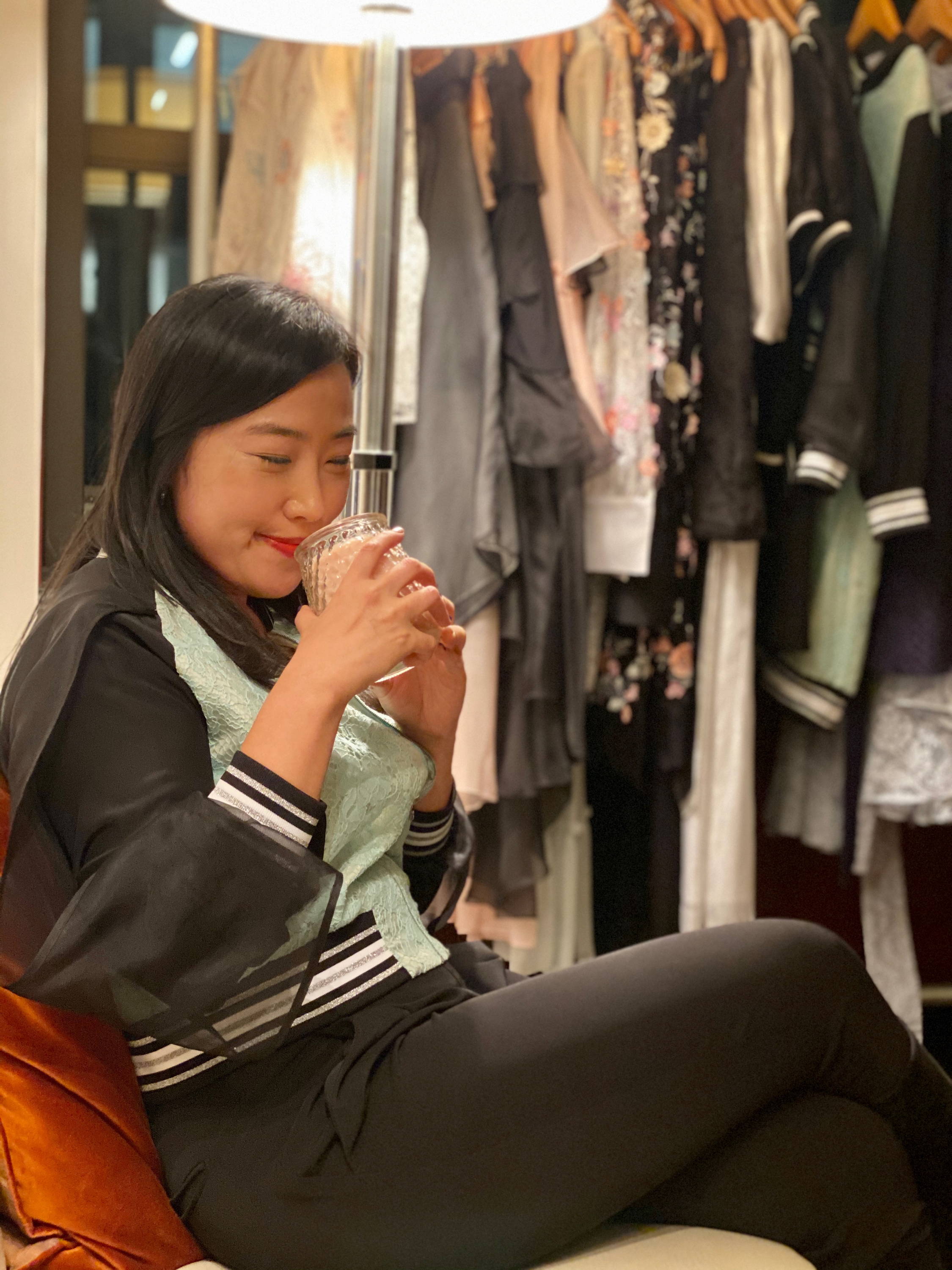 6. What advice would you give to the younger you as a woman behind her own brand?
Yuna Yang: Growing a brand is not a competition with others, but a fight with myself.
No matter how hard it is, try steadily without giving up.

7. What advice would you give to other women that aspire to lead or are leading their businesses?
Yuna Yang: Whether it is a woman or a man, the process of creating your own company and developing a brand is difficult. The process of understanding my own vision, seeking sympathy, and creating a successful model for business requires a lot of patience and sacrifice. No matter how hard and difficult things may be, I hope you will not lose your original resolution and live through it with joy.
---
What words of wisdom to lead and inspire us for a fresh new start and new decade! We are so thankful for Yuna Yang taking the time to share her insights with us. I hope she has encouraged your outlook for 2020 and beyond. We see exciting things for her future, our partnership and your ventures as well. Let's get out there and make it count!
To see Yuna's full collection, visit www.yunayang.com or follower her on Instagram @yunayang.
👉Want more fashion inspiration? Shop fragrances by pattern here.
👉Want to hear from more modern women? Read the Blog.
👉Want to discuss this post? Send us a DM on Instagram!