How to Break into the Business | NYFW Interview with Vanessa Martinelli
This fall, jewelry designer, Vanessa Martinelli, unveiled her innovative collection. The fun, colorful, 'Caramella' line of jewelry inspires women of all ages to hold onto their joy. Through our New York Fasion Week partnership with Vanessa, we had the opportunity to hear her story. If you like the sound of Switzerland, following your passion, and finding your niche, Vanessa is the role model for you!
Eventually I decided to move back to Switzerland and launch Vanessa Martinelli Fine Jewellery, in order to fully express my own creative vision. It's been seven years since and there is still a lot I want to explore.
— Vanessa Martinelli
---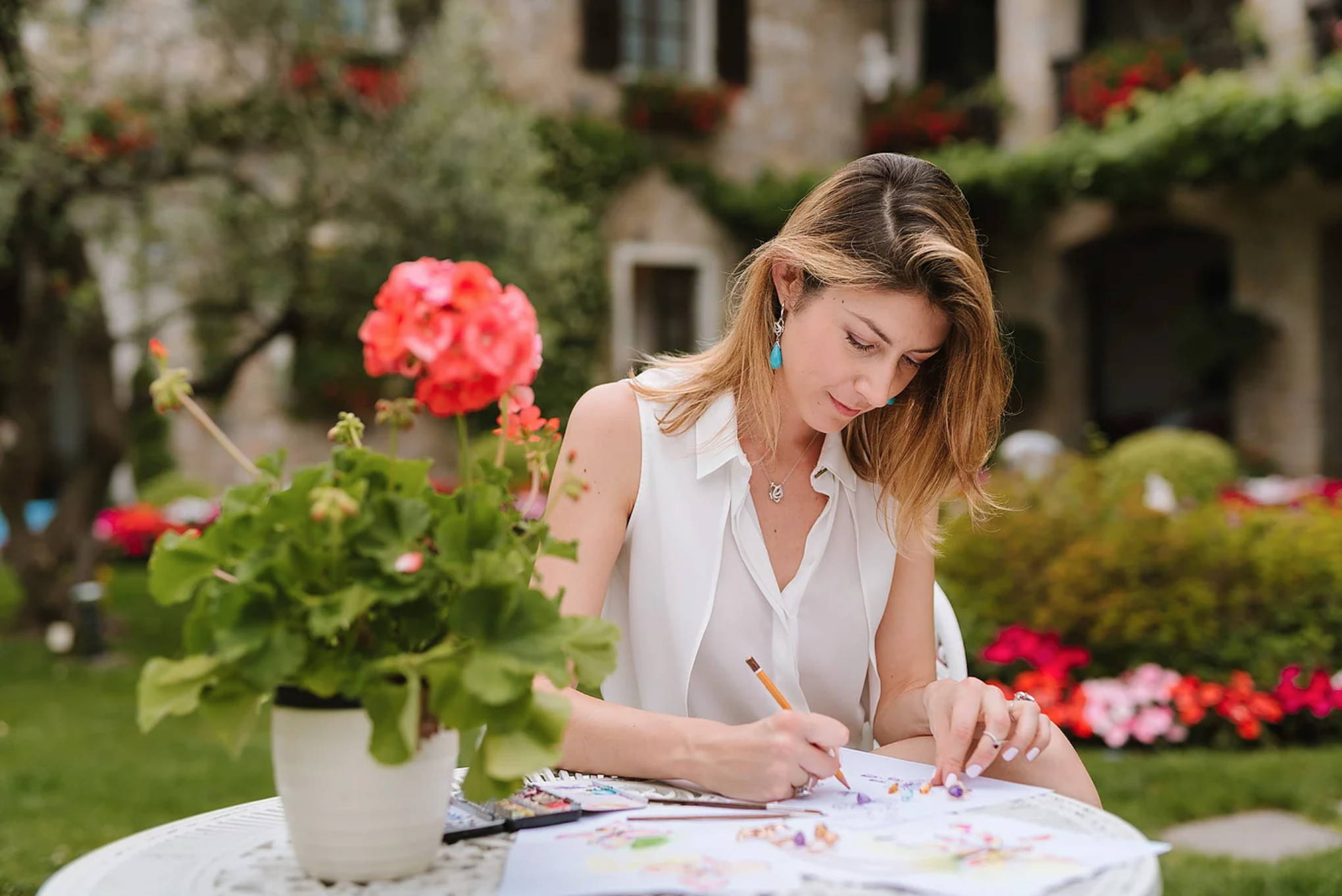 1. How would you describe yourself?
Vanessa: I am determined; full of creative ideas to explore, and a believer in working hard to make your dreams come true, no matter how impossible they might seem.
2. What are your greatest passions?
Vanessa: Painting, especially with watercolor technique. I love using vibrant and joyful colors and portraying pets and everyday moments. You can see some of my artwork on my Aquapraline page https://www.aquapraline.com/ and Instagram @aquapraline.
Traveling is my obsession, and I love immersing myself in new culture. It allows my creativity to flow. I am particularly passionate about Asia. I find the culture, philosophy and aesthetic very inspiring.
3. How did you get started in in jewelry design?
Vanessa: I was always passionate about painting, drawing and creating, but also very nerdy at school. I took a sabbatical year after high school to work in fashion as a model, before continuing university. That year I met and worked for Alexander McQueen. I was so fascinated by his work that I decided to follow his steps and advice, and I pursued my studies in arts and design at Central Saint Martins School. I soon realized my passion was for small details and scale, therefore I followed my studies in jewelry design and then specialized in gemology at GIA in NYC. My working experiences allowed me to travel worldwide, from London where I was Chief designer for DeBeers to Hong Kong in a luxury pearl company. Eventually I decided to move back to Switzerland and launch Vanessa Martinelli Fine Jewellery, in order to fully express my own creative vision. It's been seven years since and there is still a lot I want to explore.
4. What advice do you have for women working to launch their own businesses?
Vanessa: Follow your passion, and be ready to work hard for it. Build your resilience because it won't be easy. Keep the hard work and determination, and don't let people or situations put you down.
Check back regularly on why you started it and your core values, as they will help you stay grounded and go forward. Be thankful to the people that supported, helped, and believed in you when you first started. Always be humble and grateful.
5. What inspires your work?
Vanessa: My work is inspired by nature, colors and anything witty and playful. I like to play with the concept of taking an everyday object that brings you joy and transform it into a sophisticated luxury item, like I did with my 'Gelato' (ice cream) collection and the latest iconic 'Caramella' (candy) collection. Japanese pop art and culture has always been a great source of inspiration to me, as it mixes a sense for colors with unexpected motifs.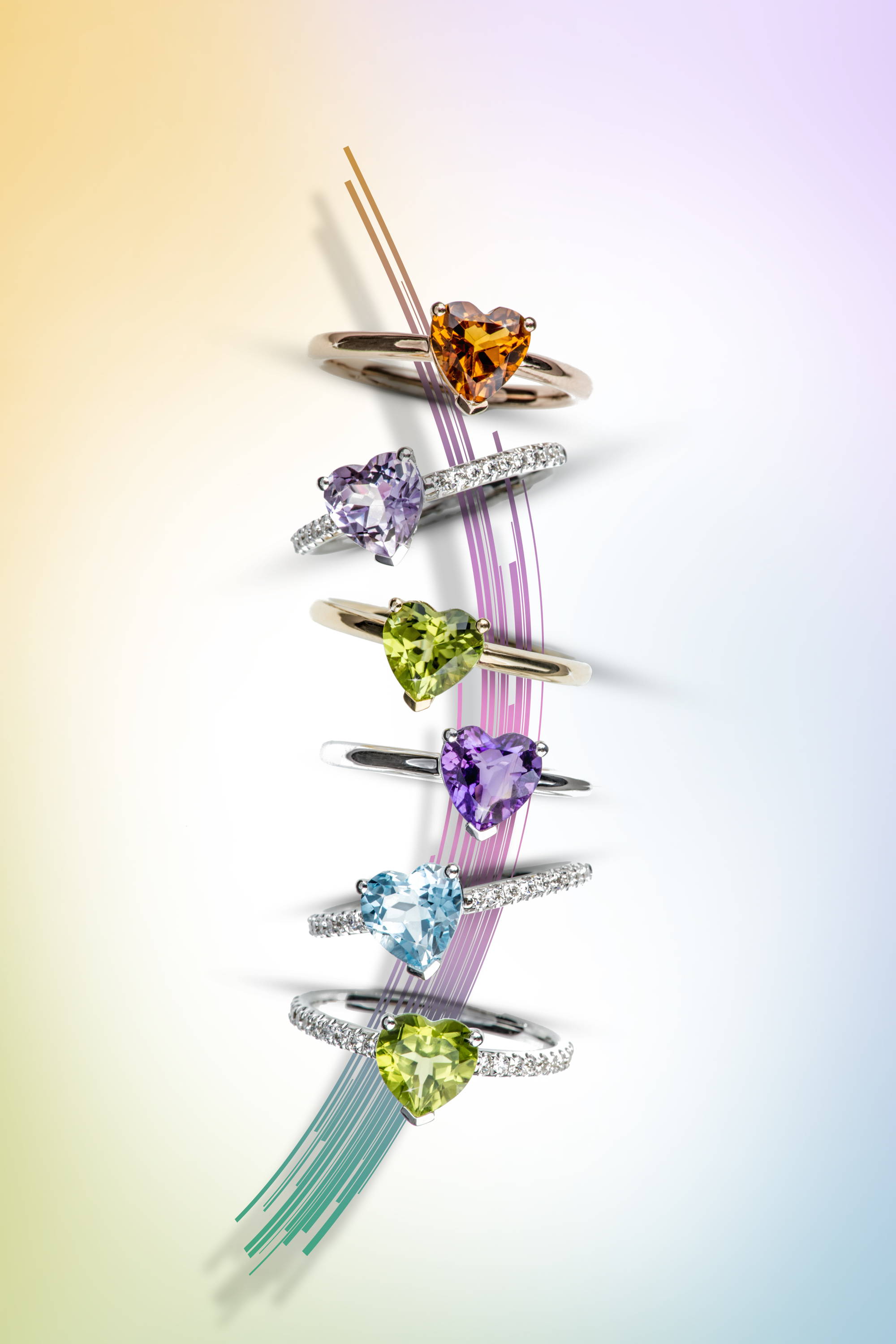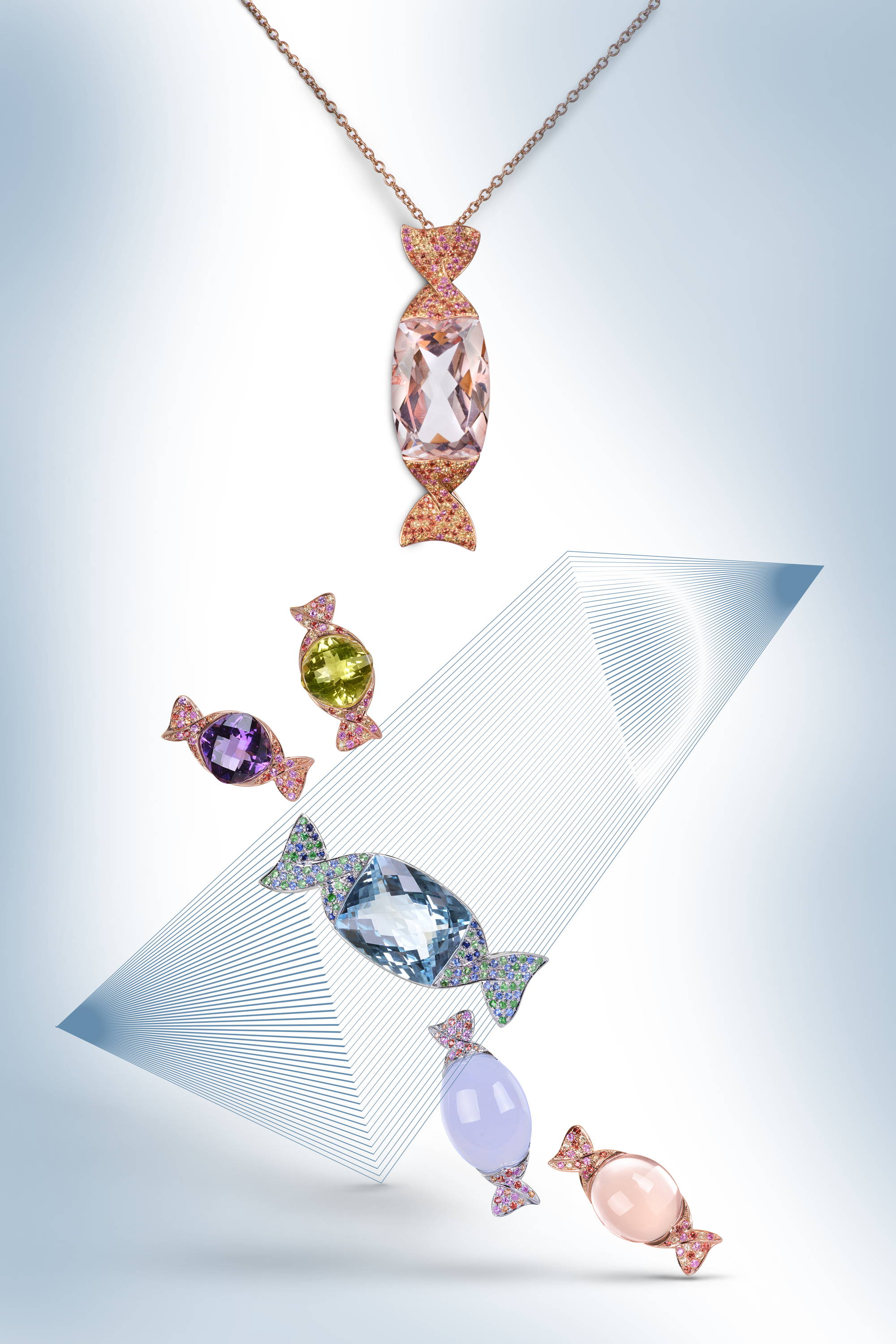 6. What's your goal with your collection this season? What are you hoping to communicate with it?
Vanessa: My collection 'Caramella' (=candy) is the expression of joy, playfulness and treats. I am sending the message to always keep a playful side alive, to always enjoy life! People tend to lose that playfulness and joy de vivre as they grow old. My jewelry is meant to keep that joy alive. 'Caramella' collection is a treat for women of every age.
7. How would you define the modern woman?
Vanessa: She is free, adventurous and wants to live a life fully! She is a woman who goes for what she believes in and dreams of. She cares about family, friends and love, as well as her own career and life projects.
8. Does the future look bright for women in business?
Vanessa: Definitely. Business and society has changed completely. Women are stronger and more determined on pursuing their career. They are not afraid to start their own businesses and share their talents with the world. They and have the right skills and attitude to make it successful.
---