How to Plan the Perfect Galentine's Get-Together
Pinterest is my Google. Let me explain. Google has become a commonly used verb for searching just about anything on the Internet. For most people, their natural response is, "Just Google it." This is not the case for me. I prefer for my search results to be composed of beautifully curated images that I can scroll down for days and days. These beautiful pictures and graphics inspire, distract, and problem solve for me on the regular.
This time of year, I start looking up ideas for my son's birthday party. I love to see what other people are doing, pin more things than I could ever execute, and end up with what works for me. When we started planning our Greenleaf Galentine's Day party, I was on my phone looking up ideas before we even finished our meeting. I could almost say I love the planning and idea stage even more than the actual party!
---
If you've made it this far into the blog post and feel overwhelmed by the idea of putting this much thought into a celebration, don't worry! I've broken it all down for you and provided a few simple party planning tips that will help make planning your next celebration oh so easy:
Who? Where? When? What? How many people and what group of friends/family do you want to invite? What's the best space for your shindig? When on your calendar can you make it happen? What is your theme or focus going to be? Determining all these things before you jump into the details will help you stay on track. Skipping straight to decor and food might seem like more fun, but you're more likely to change those details if you don't have your basics nailed down first.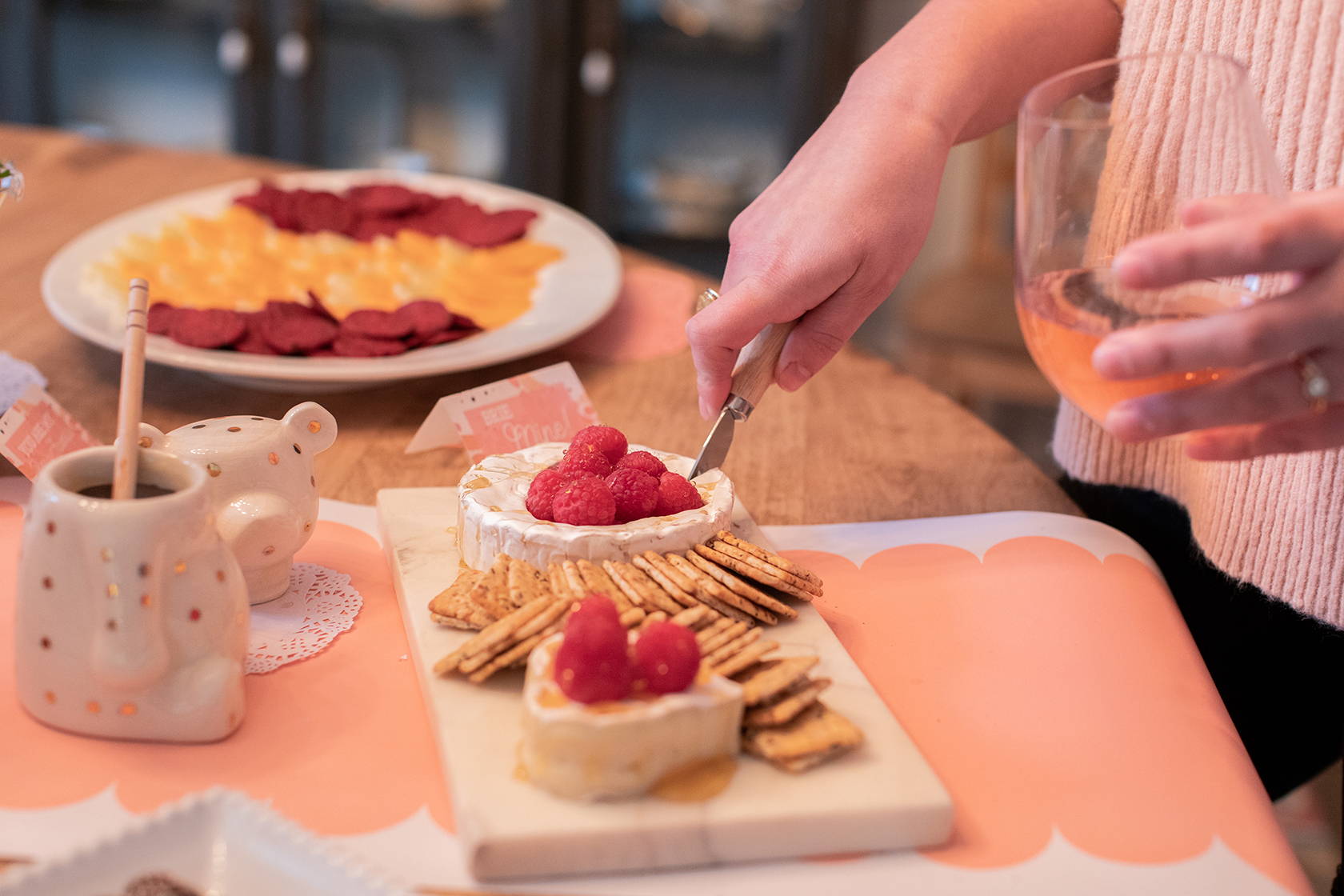 What can you afford to put into this get-together? This question doesn't sound fun, but it can be! Be honest with yourself. Once you determine an amount, you can decide where the money needs to go first, and what things you might need to get creative on. Do you need to borrow some items from a friend? Or, do you need your guests to help by bringing food?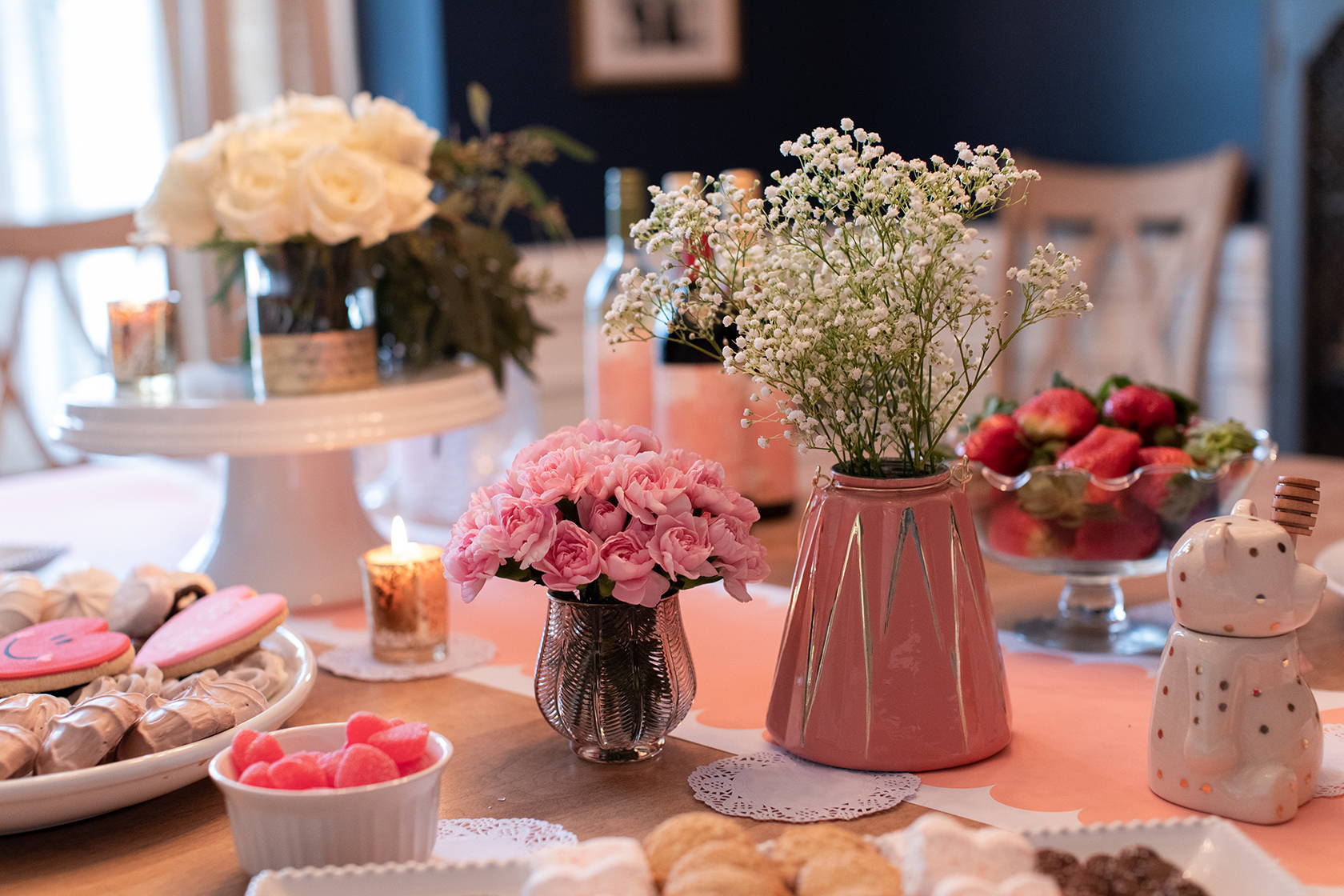 Once you nail down the basics and work out your budget, you can then move on to my personal favorite party lists: decor and food! Now that you know how many people are coming, how much you have to spend, and what the theme will be, you get to move on to the fun challenge of figuring out foods that fit, searching for decor ideas, and watching your plan come together. Pinterest is obviously a great tool, but Instagram and magazines are also great sources for ideas. Etsy is a great place to get DIY things that don't take up too much of your time and effort. Facebook market is also a great place to search and see if people are selling their gently used party goods. Keep that party going and save some money!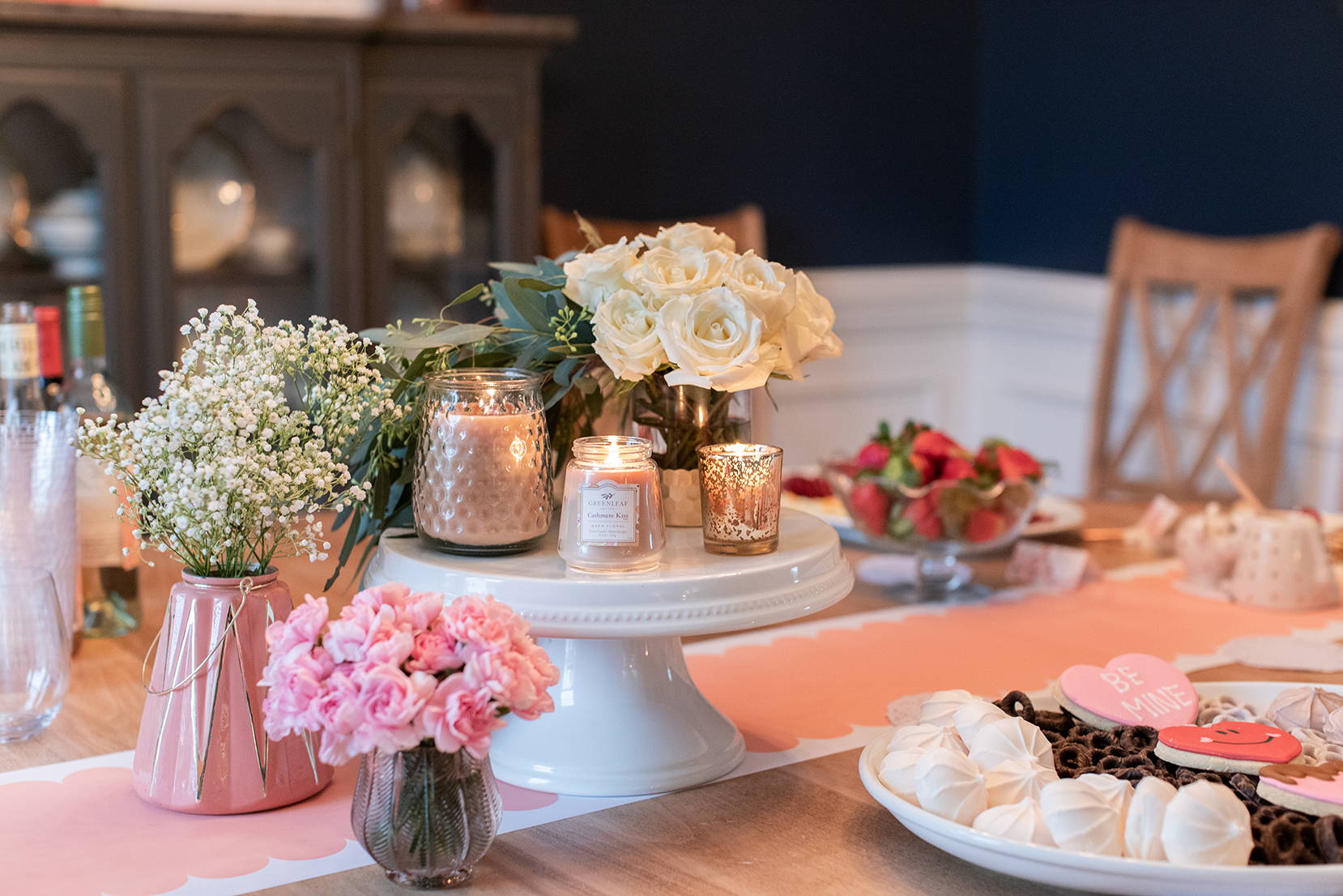 4. Create some deadlines for yourself.
Invitations need to go out by _______.
Food needs to be ordered by ________.
Pick up flowers by ___________.
Order decorations by ____________.
Having deadlines and a to-do list helps party planning seem less overwhelming. These dates and tasks can be spread out over a few weeks, or depending on your sense of spontaneity, a few hours. I've spent months planning a party, but I've also spent hours planning a party I decided needed to happen that day. All these steps still apply, but in a much quicker, more abbreviated version. Text out an invite, order that pizza, buy a box of New Year's party decor at the store. No matter what you do, just find a reason to celebrate!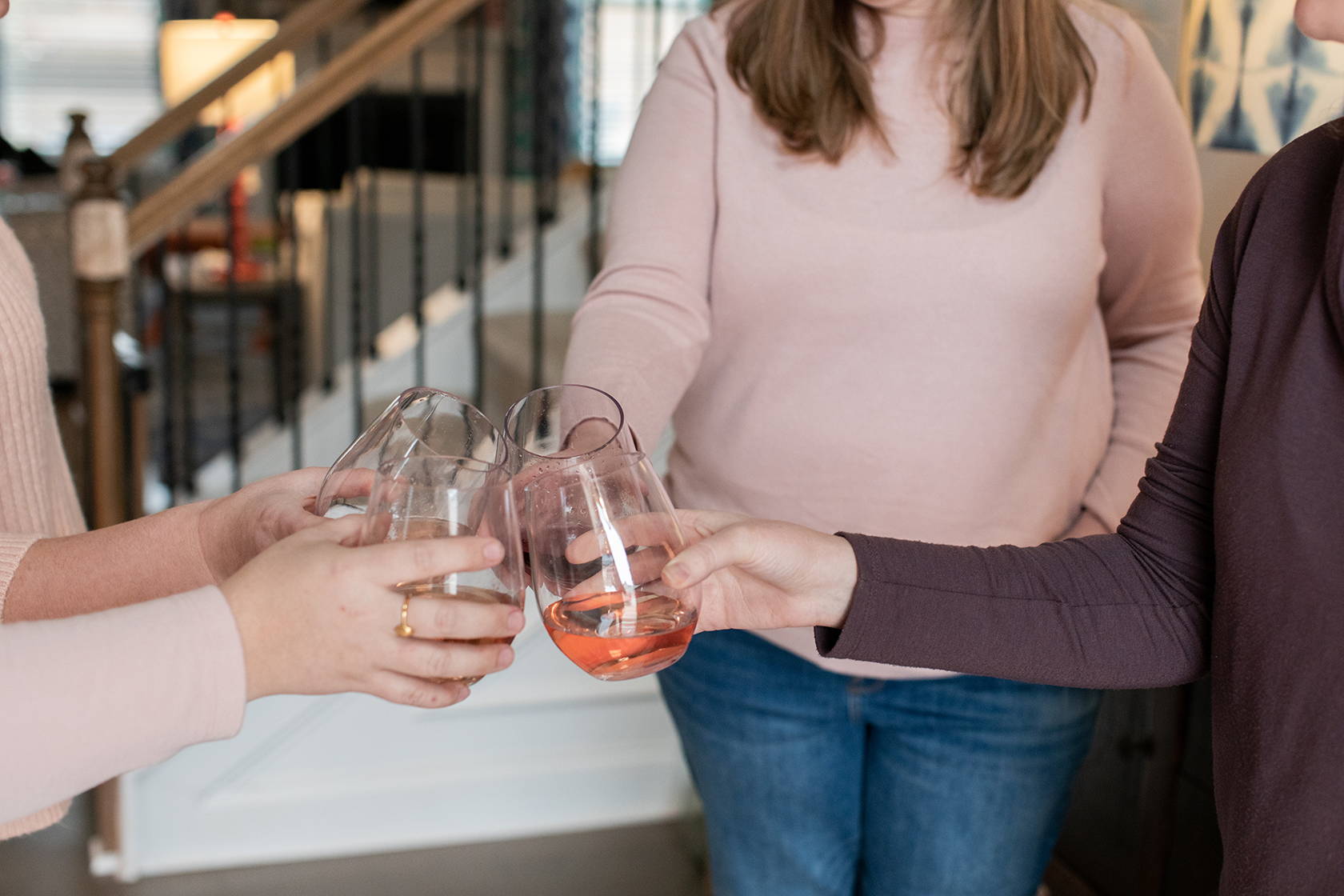 5. Remember… party not perfection!
Didn't get to everything you had on your fabulous list of ideas? Guess what? You're the only one that will know. Everyone else will just be thankful for an excuse to celebrate. Do what you can, wing the rest, and have fun!
---
If you've made it this far and are STILL feeling overwhelmed, take a deep breath! We recently threw a Greenleaf Galentine's party and you are more than welcome to take all our ideas and claim them as your own… we won't tell a soul. Follow this link to get ALL the free printables for your party, including invitations, activity pages, drink labels, and more. Then, go check out the videos on our Instagram story for a quick look into my party prep. For this party, I did do some pre-planning. However, I left all the execution for the day of the actual party. That's not my normal plan of action, but I wanted to show that it can be done!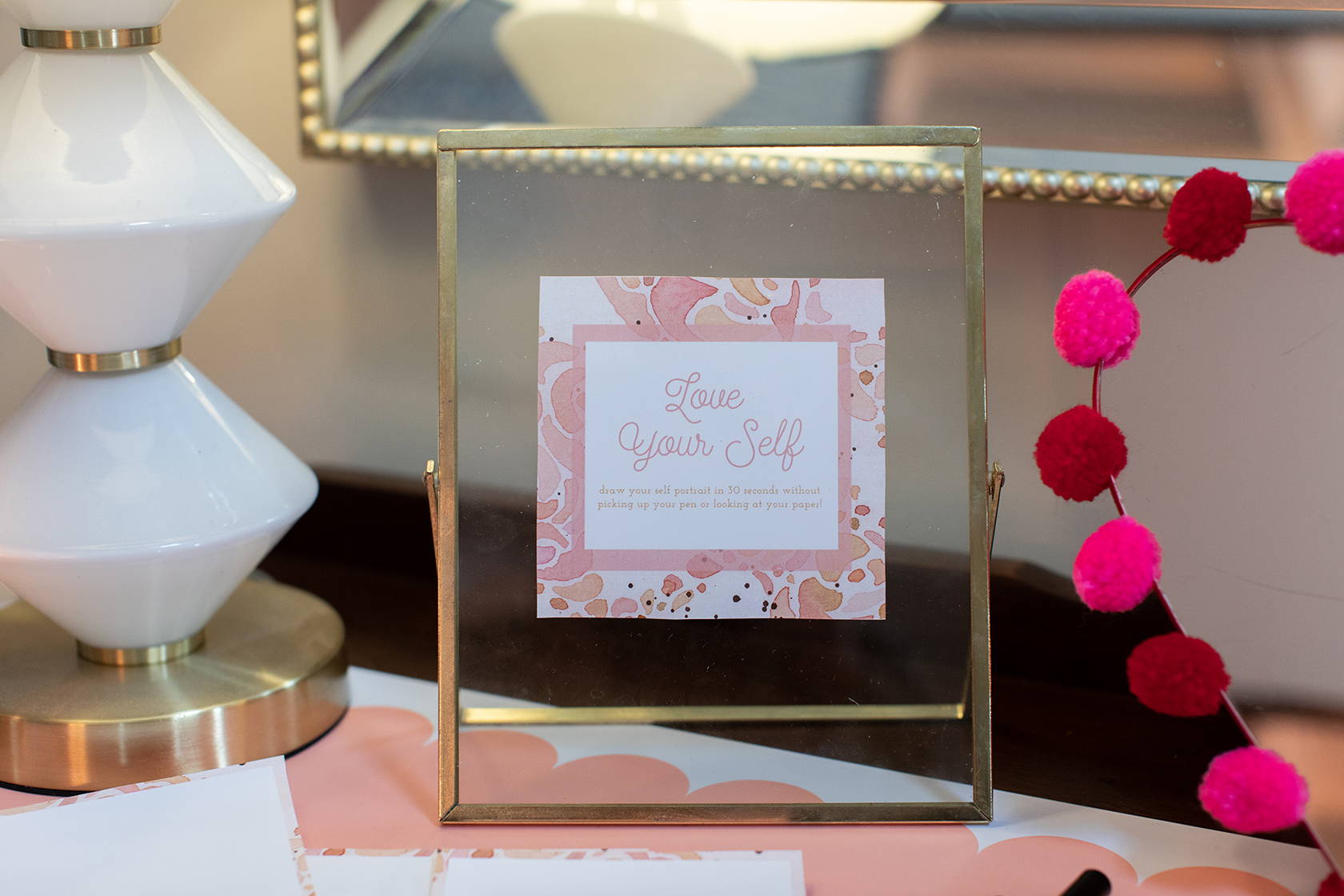 My favorite part was theming the party around our beloved Cashmere Kiss fragrance. It made everything so much easier. What are my colors going to be? The beautiful colors on the Cashmere Kiss packaging. What are my favors going to be? Oh, just these perfect little Petite Jar Candles. What am I going to decorate with? Some adorable little votive candles, obviously. I mean, the word "Kiss" is in the name, so how could we not choose it as the perfect inspiration for our Galentine's Day get-together?
Now that you have these tips and tools, stock up on Cashmere Kiss, print out those adorable invites, and get your girls together for a truly wonderful night! And while you're partying, be sure to tag us in your pics by using #GLGalentines.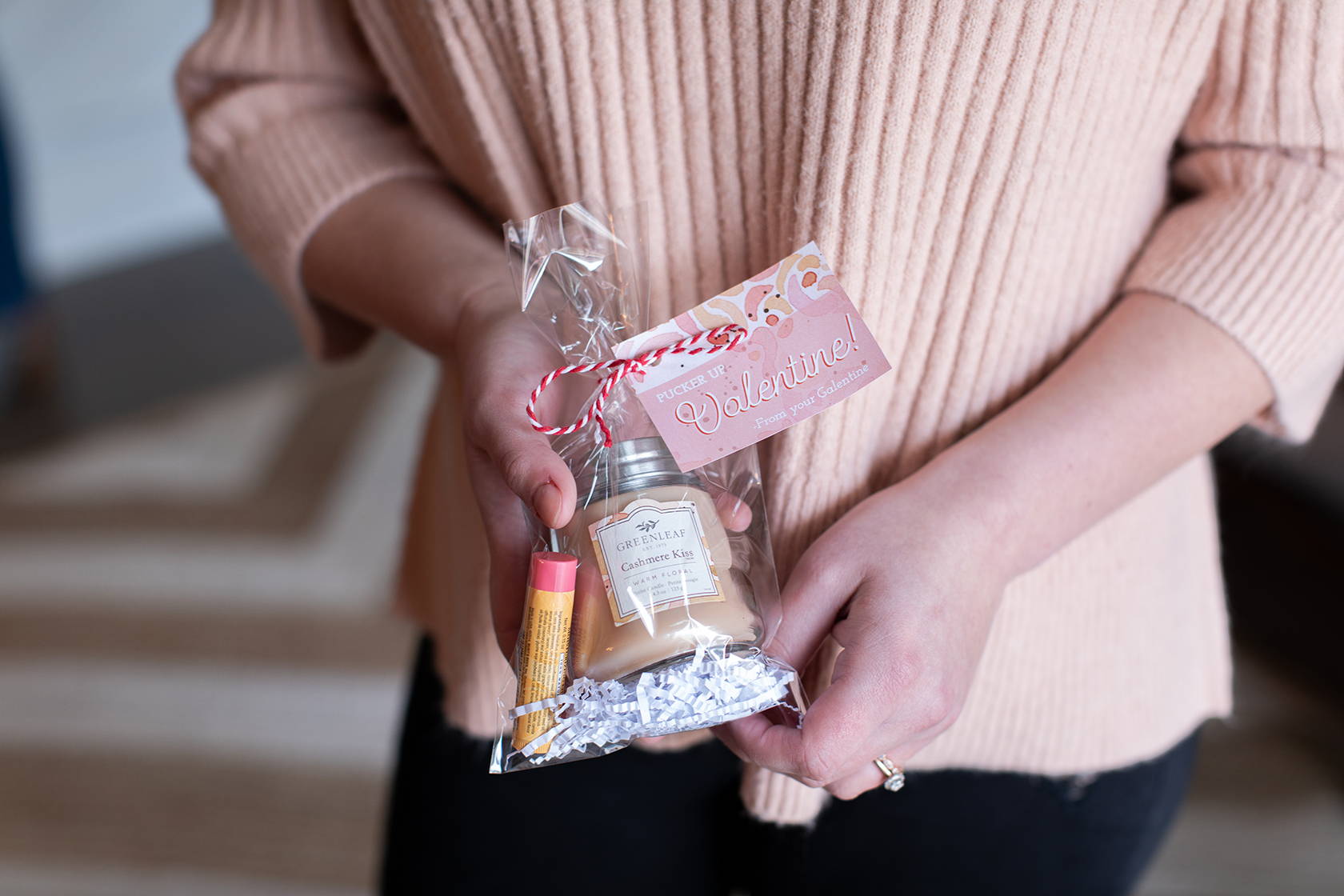 Read more stories and inspiration: