Building a Cyclebar Community with Simone Mack-Orr
If you're already active, recently started a new fitness journey, or just feel inspired by strong, motivated women, then this interview is for you! We recently talked with Simone Mack-Orr, general manager and CycleStar at the CycleBar studio in Spartanburg. During our interview, we discovered some great things about her, including how she got involved with CycleBar, what she loves most about cycling, and what she's learned from her time managing the business!
The modern woman doesn't take "no" for an answer. She forges her own path and she speaks her mind. When she's silent, it's not because she was told to be quiet, it's because she's planning her next move.
— Simone Mack-Orr
---
1. How did you get started with CycleBar?
Simone: Health and wellness have always been a big part of my life, and I was presented with the opportunity to teach at a studio that was opening in Greenville. I taught there up until I was 36 weeks pregnant. Shortly after I gave birth, I returned to teach, but the drive was just too much with a little person. Oddly enough, I was then approached by a team of investors who wanted to bring this amazing format to our hometown of Spartanburg.
2. What is your favorite part of cycling?
Simone: The connection with this amazing community of diverse people, and their love for music. We bring people together in an open setting with common themes of community, connection by way of cycling, and music. I love being able to offer a rhythm-based ride to people who would have never thought to ride a bike, and they usually come out loving it! The energy in this space is amazing. It's so contagious that you can't help but want to come back and do it again!
3. How would you define the women who come to your CycleBar?
Simone: The women who come to CycleBar are unique. They're an accurate picture of what the entire county of Spartanburg looks like, not just what the east side or west side looks like. The women in this community are strong, funny, competitive, and diverse. They come from all walks of life, and they all come with their very own story of how they came to know and love Cyclebar Spartanburg. We love our male riders too!
4. How would you define the modern woman?
Simone: The modern woman doesn't take "no" for an answer. She forges her own path and she speaks her mind. When she's silent, it's not because she was told to be quiet, it's because she's planning her next move. And more importantly, she holds the door open for the next woman who is looking to take her business, career, or personal goals to the next level.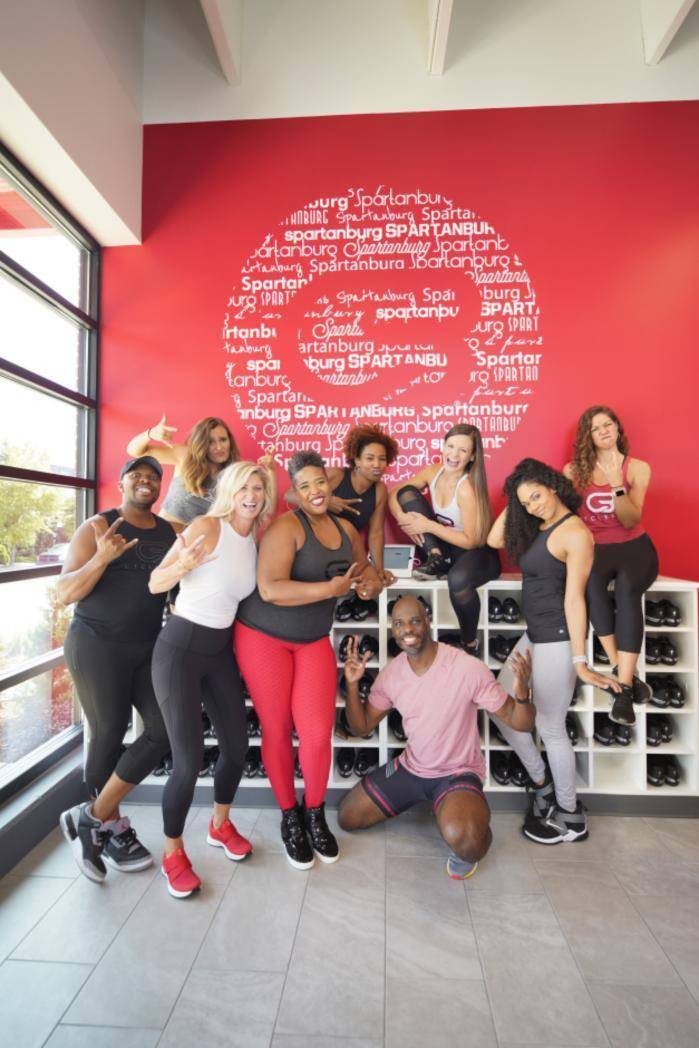 5. Would you say that exercise, fitness, or managing your own CycleBar has created a community for you? If so, what is that community like?
Simone: Fitness has always been a huge part of my life, and it is without a doubt one of the things that has allowed me to build my community. CycleBar has given me the opportunity to build an even larger community of people from all fitness backgrounds. Our community is fun, inviting, loving, and energetic.
6.What is your favorite part of managing a business?
Simone: My favorite part of managing CycleBar Spartanburg has been the ability to watch this space come to life. The first conversations about this location started in November 2018, and now I've been able to see it come full circle and watch it thrive. All the members I spoke with and interacted with are now riding with us and loving our space. I love the super community that we've built, because it's an inclusive space that touches everyone in some way, from music, wellness goals, and staff, all the way down to the amazing body wipes we provide. And of course, I LOVE teaching… there's no greater feeling!

7. Do you have any advice for women who are thinking about starting their own business?
Simone: If you're thinking about starting your own business, find someone you can trust to manage the day-to-day interaction with customers/consumers so that you can give your time to the ownership side of things. Make sure you're able to delegate and that you have the capital to support the business's growth and community.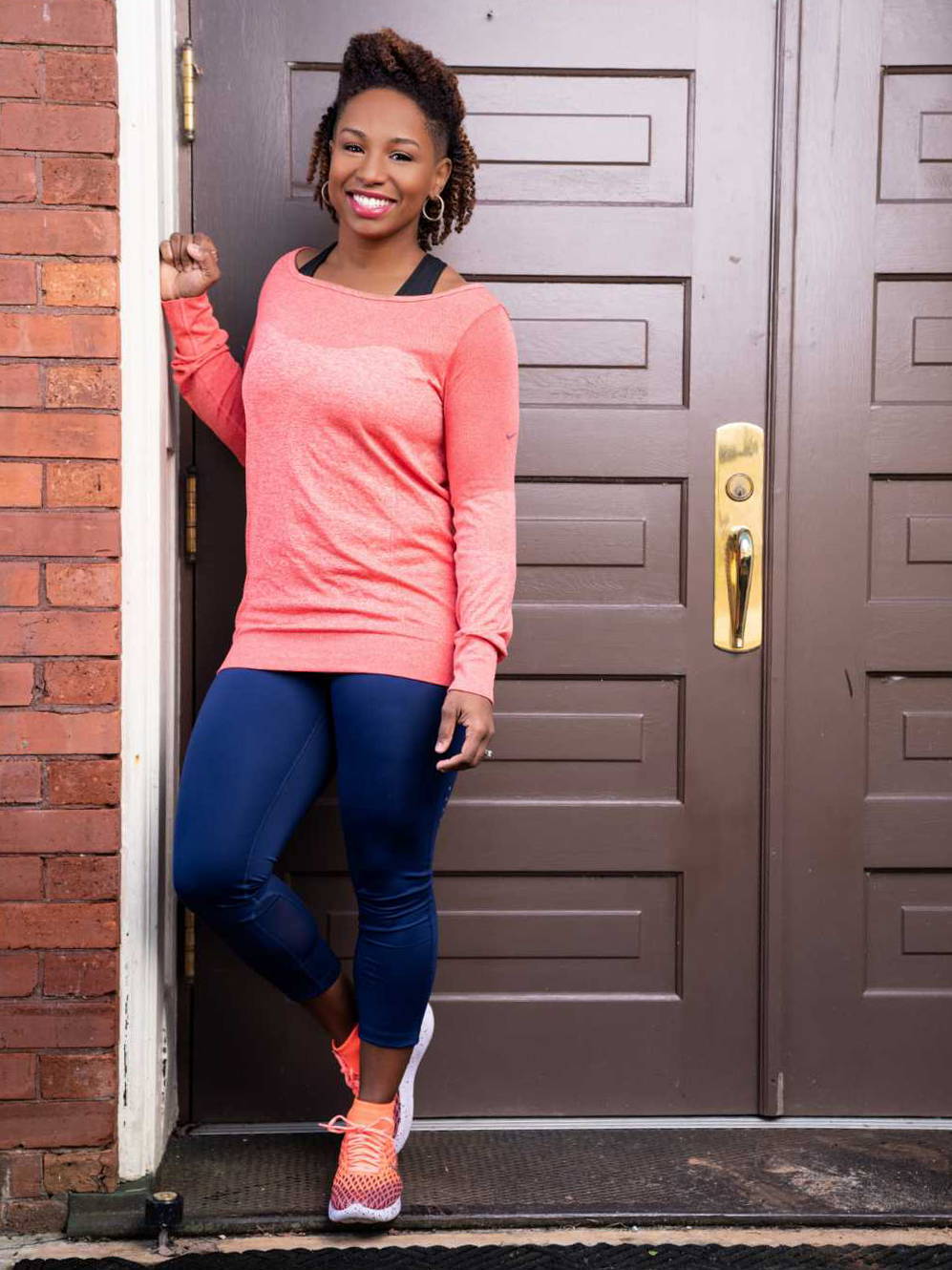 8. How do you maintain a work-life balance while managing a business?
Simone: Hmmm work-life balance. Well, we've been open for a little more than 6 months now and it's been tough, but I have a wonderful team/family that does an excellent job of stepping up and letting me know that they can handle certain tasks.
9. What are the main things you learned in your first year with a storefront?
Simone: Well, there are a few things… everyone wants a donation and you can't give to everyone. Downtown parking is different for our town and we're still learning that it's ok to "park and walk." And when you're new in town, there will always be someone looking to bring you down, so taking the high road is always your best route.
---
Do you love Simone's positivity and energy as much as we do? If so, you can meet her in real life by viewing the CycleBar Spartanburg Schedule and signing up for one of her cycling classes.
👉Want to hear from more modern women? Read the Blog.
👉Want to discuss this post? Send us a DM on Instagram!